JU-WEL Trio Jewel Wellness Drinking Water Filter
JU-WEL Trio brings jewels and water together - pure wellness through jeweled water. In JU-WEL Trio, drinking water flows around selected, naturally energized jewels i.e. amethyst, rose quartz and rock crystal. The characteristic energy of the jewels is transferred to the water - it is jeweled. Experience the power of jewels! Enjoy daily jeweled water: as an invigorating drink, while showering, bathing, cooking ...
Ideal for: Drinking water filtration in household and residential areas.
Brand: German JUDO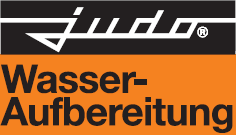 Size: 380 x 130x 165mm
Composition: Beautiful housing made of high-quality plastic (PN 10) with inspection glass and light protection. Filling with energised amethyst, rose quartz and rock crystal precious stones for jewelled drinking water, integrated light charged for revitalising precious stones. Threaded connector in accordance with EN 10226-1, built-in rotary flange with patented bayonet connection made of brass with screws.
Art. No.: JUDO8270030
Made in Germany