JUDO PURE@TAP Active Carbon & Micro Filtration Drinking Water Filter
The water is initially filtered by high quality active carbon and then filtered by a high quality capillary membrane.

The resulting water as it should be: not only water according to drinking water regulations...

1. PURE @ TAP activated carbon filtration (AC) The premium carbon block with filtration fineness approx. 10 μm filters turbidity as well as undesirable odor and tastes, oils, fats, organic compounds, chlorine, pesticides and rust particles.

2. PURE @ TAP micro-filtration (MF) The high-quality premium capillary membrane with filtration fineness approx. 0.2 μm stops bacteria such as legionella and clostridia (parasite permanent forms), fungi and algae.

3. The silver spiral LEGIOLAX (optional) placed in the inlet hose of the tap prevents the recontamination of the tap.
Ideal for: Drinking water filtration in household and residential areas.
Brand: German JUDO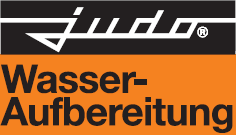 Size: 240 x 145 x 81mm
Composition: Filter housing made of high-quality plastic, with filter housing made of brass, chromium plated, angle valve connection piece with shut-off valve 3/8", 8 mm hoses, activated carbon and microfilter cartridge, cover with month display for cartridge replacement, wall holder and backflow prevention.
Art. No.: JUDO8115029
Made in Germany