JUDO SPEEDY-LongLife Backwash Protective Filter
Filtration of drinking water in domestic water supply for residential, commercial and industrial use. It removes coarse and fine grained particles from the drinking water, which are larger or equal to the mesh size of the filter, in order to prevent pip damage cased by corrosion and malfunctions of fittings or control and regulating devices caused by foreign bodies.

Remove dirt, rust and sand particles, which are washed into the water during the long way from the waterworks to the faucet. Thus, they form the basis for water hygienic and the value retention of your drinking water installation.

Filter cleaning through backwashing - quick manual or automatic mode. No expensive and time-consuming replacement of filter cartridge.No need to break the water supply for backwashing.
Ideal for: Filtering of drinking water for residential, commercial and industrial usage
Brand: German JUDO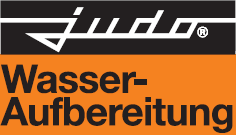 Size: 386 x 180 x 115mm
Composition: Filter cover made of high-quality plastic PN 16, screws made of brass, threaded connector in accordance with EN 10226-1, filter screen made of stainless steel, patented silver-plated cleaning unit, large handwheel for backwashing with simultaneous cleaning of the inspection glass (with movable UV protection). With integrated free discharge and patented ceramic flush valve with hose connection as well as cover with integrated backwash date display.
Art. No.: JUDO8070528
Made in Germany